Stay in tune with business developments, economic trends, emerging opportunities, and related news from Brantford. You can also subscribe to our full news feed or select individual categories for regular updates.
---
Posted on Tuesday, November 22, 2022 10:17 PM
Workers in downtown Brantford posted some of highest increases in return-to-the-office averages compared to communities across the country in a report using data from Statistics Canada and Environics Analytics. The trend varied greatly across Canada with larger cities seeing the greatest decline but...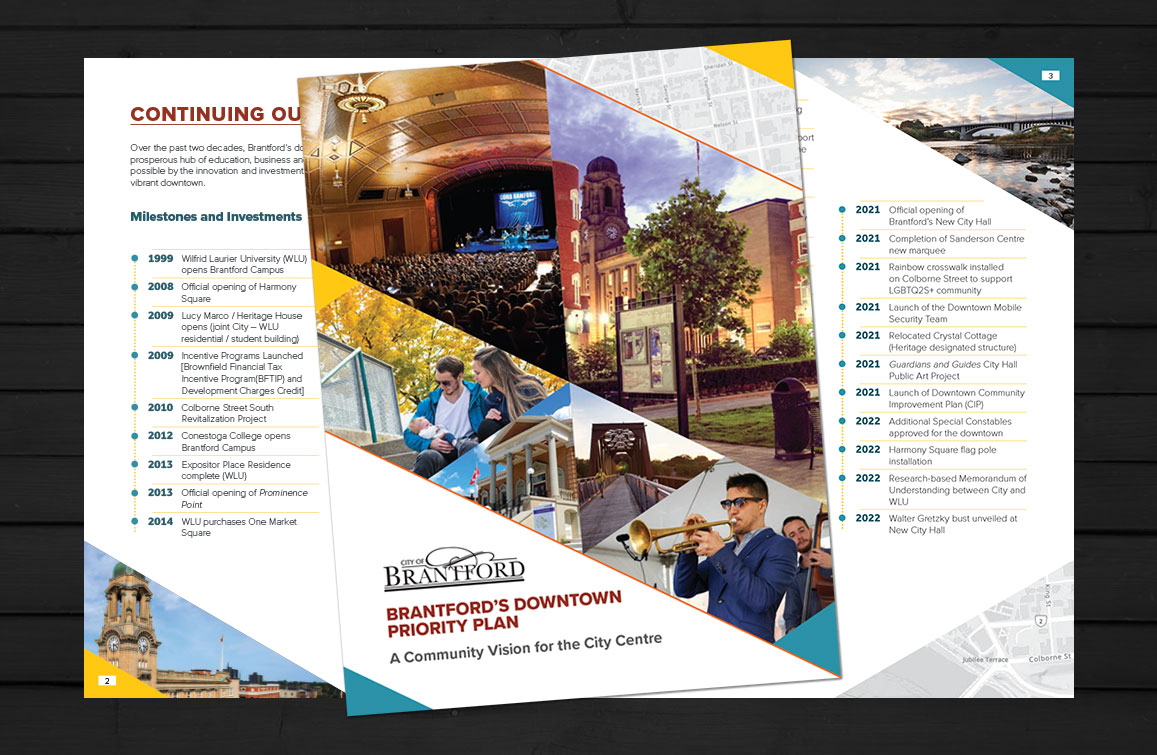 Posted on Thursday, April 21, 2022 04:02 PM
In response to concerns regarding social challenges in the city's downtown core exacerbated by the COVID-19 pandemic, last fall Brantford City Council appointed a Downtown Brantford Improvement Task Force (DBITF) with the objective to make recommendations that the City and community partners could implement...
Posted on Friday, September 24, 2021 11:21 AM
In May 2021, Brantford City Council approved the creation of the Downtown Improvement Task Force to address ongoing challenges in the downtown core. The primary goal of the task force, which held its first meeting in August, is to make recommendations with respect to both short and long-term actions...
Posted on Wednesday, September 16, 2020 12:25 PM
The beautifully and completely remodeled 3 story building at 9-15 Queen Street in Brantford embodies the continued transformation of the city's downtown.
Apartment Rental Information
Brand new, high-end, modern apartments with 1, 2, and 3 bedroom layouts in the heart of the city's downtown core. ...
Posted on Wednesday, July 31, 2019 09:24 AM
The former Commercial Building (later renamed Royal Victoria Place) on the corner of Dalhousie Street and George Street is undergoing a major interior renovation to create 14 upscale apartment units. The building was erected in 1881, having been designed the same architect, John Turner, who created...
Posted on Monday, July 29, 2019 01:42 PM
Starting September 2019, Conestoga College will offer numerous tuition-free programs for people living in or located close to the city of Brantford and Huron-Perth counties.
There are 3 major programs.
Academic Upgrading: Adult learners can enroll in self-directed classes to meet college admission or...
Posted on Tuesday, March 05, 2019 03:30 PM
Another large residential development is planned for downtown Brantford. Zahlco Developments announced that it has closed on 120-138 Market Street and 31-35 Chatham Street on Jan 31st, 2019.
Properties at the corner of Market and Chatham Streets are intended to be transformed into a 9-story, 205...