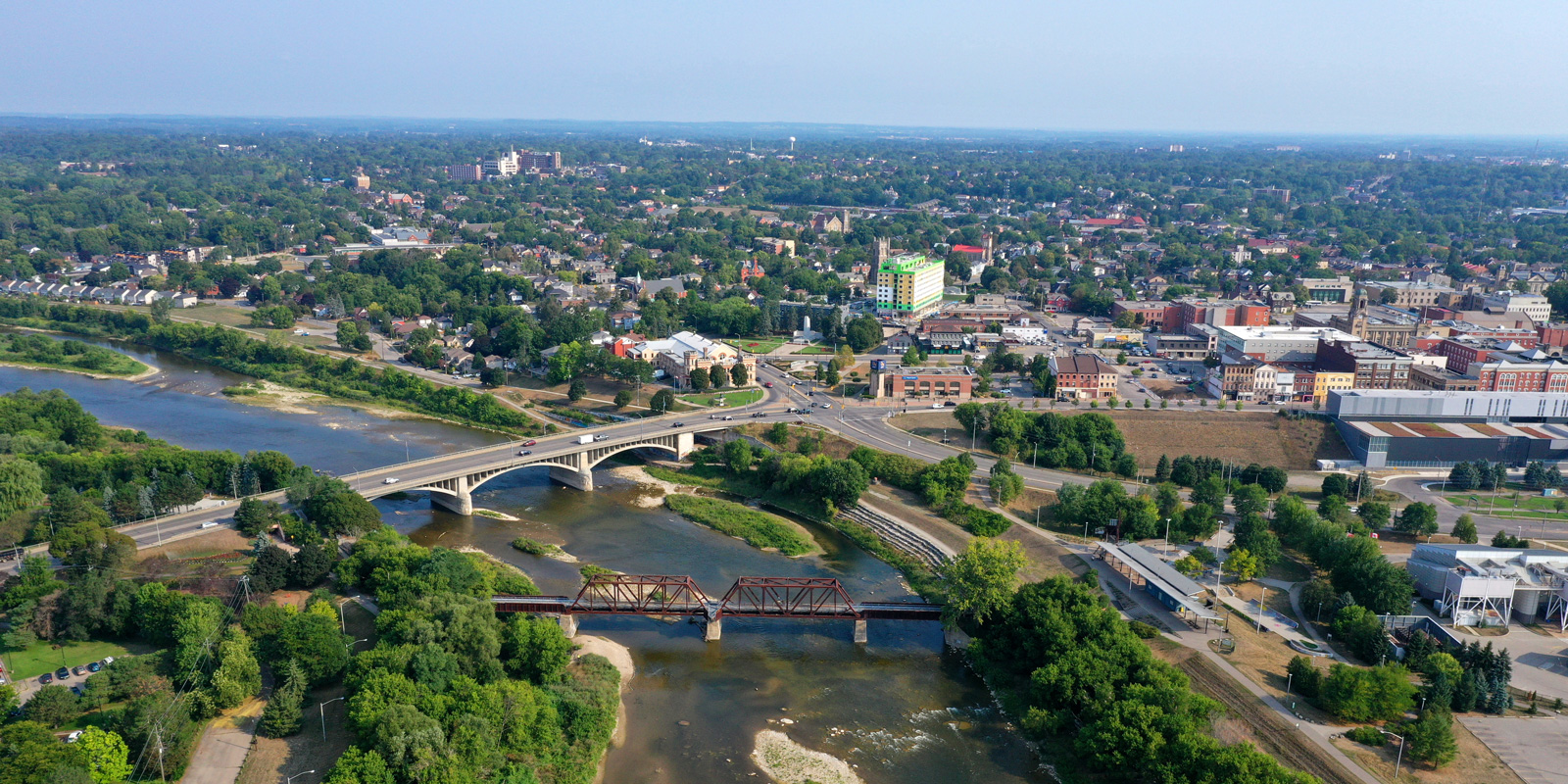 For over 35 years, the City of Brantford Economic Development Advisory Committee has been involved in hosting an Industrial Appreciation Event for local industry. For the past 12 years, the committee has partnered with the Rotary Club of Brantford to host a luncheon formally recognizing the contribution that new industries, longstanding companies and a special Ambassador have made to the economic development of the City of Brantford.
Unfortunately, the COVID-19 pandemic has precluded us from holding the event in its traditional format this year. Until such a time when we will once again be able to gather in person, we will pivot and shift formats to celebrate and recognize all our worthy 2020 recipients - remotely and safely.
New companies
There were 8 new industrial and related businesses that announced or began operations in the City of Brantford in 2020.
Xenial (a Global Payments company) located in 22,000 square feet at 333 Henry Street, Unit B. They are a leading worldwide provider of payment technology and software solutions delivering innovative services to customers globally. They employ 15 people. Carie Walker is the Manager of Facilities & Office Administration.
Middlesex Business Supply Centre Inc. relocated from Stoney Creek to 5,000 square feet of space at 33 Sinclair Blvd, Unit 3. The company services the food, beverage and hospitality industry by supplying disposable packaging and paper products. They employ 7 people. Adrienne Kaczmarski is President.
Rian Solutions is located in 17,500 square feet at 92 Roy Blvd. They are a custom machine shop employing 12. Brian Vaandering is President.
Lama for Waterproofing Inc. relocated operations from Hamilton to 10,000 square feet at 333 Henry Street, Unit A. They manufacture roofing and waterproofing products for the construction industry and employ 8 people. Zafer Sawaf is the Director.
Ethos Automation Inc. relocated from Woodstock to 10,000 square feet at 10 Plant Farm Blvd, Units 3&4. Ethos provides 3D CAD design, manufacturing and integration of industrial machinery, employing 12 staff. Calvin Kimura is their Automation Specialist.
Upfield Canada Inc. is in the process of relocating their food manufacturing operation to 8-10 Craig Street. The 164,000 square foot facility will produce iconic plant-based margarines and spreads, such as Becel and Imperial, as well as new products like Violife vegan cheese. They will employ 120 staff. Jorge Fulcar is the Plant Manager.
Heritage Hockey Sticks Inc. relocated their century-old manufacturing operation from Cambridge to a more modern and efficient 62,000 square foot facility at 11 Spalding Drive. The company is the only mass-producer of wood, ABS, foam-core and hybrid composite sticks in Canada and the United States, and will employ 100 people. W. Graeme Roustan is the Owner.
Quality Control Council of Canada consolidated parts of it operations from Hamilton and Guelph to 11,000 square feet at 119 Copernicus Blvd. The Brantford location will act as their Non-destructive Testing and Field Heat Treatment Training centre and Eastern Canada administration office, employing 4 people. Brent Hunt is the Eastern Zone Director & Ontario Business Representative.
Long-Standing Company
The Long-Standing Company recognition is for companies that were established in Brantford 45 years ago – in this case 1975. 2020 marked this milestone for 3 Brantford mainstays:
Madok Manufacturing Limited - 82 Morrell Street
Founded in 1975, Madok Manufacturing is one of the oldest replacement heat transfer coil companies in Canada. Originally created to fill the needs of customers who needed precisely designed replacement coils with fast turnaround times, over the years the company has grown into a full service manufacturer serving the HVAC-R mechanical trade, OEM's and various distribution channels all across Canada and in the northern United States. Madok became a licensed Heresite protective coatings applicator in 1984 and remains the sole Canadian applicator and distributor for Heresite products in Canada. They are the only coil manufacturer with the ability to both build and apply protective coatings to these products at one facility, which allows them to save both time and money for their customers.
McGowan Office Interiors Incorporated - 94 Copernicus Blvd
McGowan Office Interiors have been an office furniture provider for the healthcare, educational, government and commercial sectors in Brantford since 1975. They carry a broad spectrum of quality office furniture to accommodate adapting workspaces and work closely with their clients to ensure office solutions provide both functionality and productivity in the workplace. They are aligned with the most innovative manufacturers in the industry and can transform a client's requirements into an effective working environment.
Vicano Construction Limited - 225 Paris Road
The company was founded by Peter Vicano in 1975 and since that time has completed thousands of construction projects throughout Ontario, ranging from 500 square feet to several hundred thousand square feet and totaling over $100 million dollars in value. The Executive Team is comprised of Peter as President, with sons Michael & Marc as Project Managers and Paul as Development Manager. They also employ a core group of key people, on site personnel, sub-trades, and suppliers who are all integral parts of the Vicano team.
Member Brantford Ambassador
The Member Brantford Ambassador Award recognizes those in our community, who through their own efforts have supported and contributed to the economic development of Brantford. This year, the Economic Development Advisory Committee is very pleased to recognize Allan Lovett for his devoted effort and dedication to the promotion of the City of Brantford.
Allan truly embodies the characteristics and qualities that this recognition signifies. He became a member of the Economic Development Advisory Committee in 2015, first as the Chamber of Commerce Brantford-Brant representative, then serving as Chair from2016 – 2018, finally remaining as a citizen member until 2020. In that time, Allan's strong leadership was integral in assisting staff with advancing department initiatives including the Economic Development & Tourism Strategic Plan, providing input on Planning matters though the Planning Advisory Committee, and most recently as a member of the Mayor's Economic Recovery Taskforce.
In addition, Allan has demonstrated strong competitive and leadership qualities through his active participation in the Chamber of Commerce Brantford-Brant, the Rotary Club of Brantford, sports teams and his work as a coach with various minor sports organizations. He is also an experienced entrepreneur and is familiar with the organizational planning and the managerial needs of companies.
Congratulations to Allan on being recognized as this year's Member Brantford Ambassador.
Subscribe to this Page