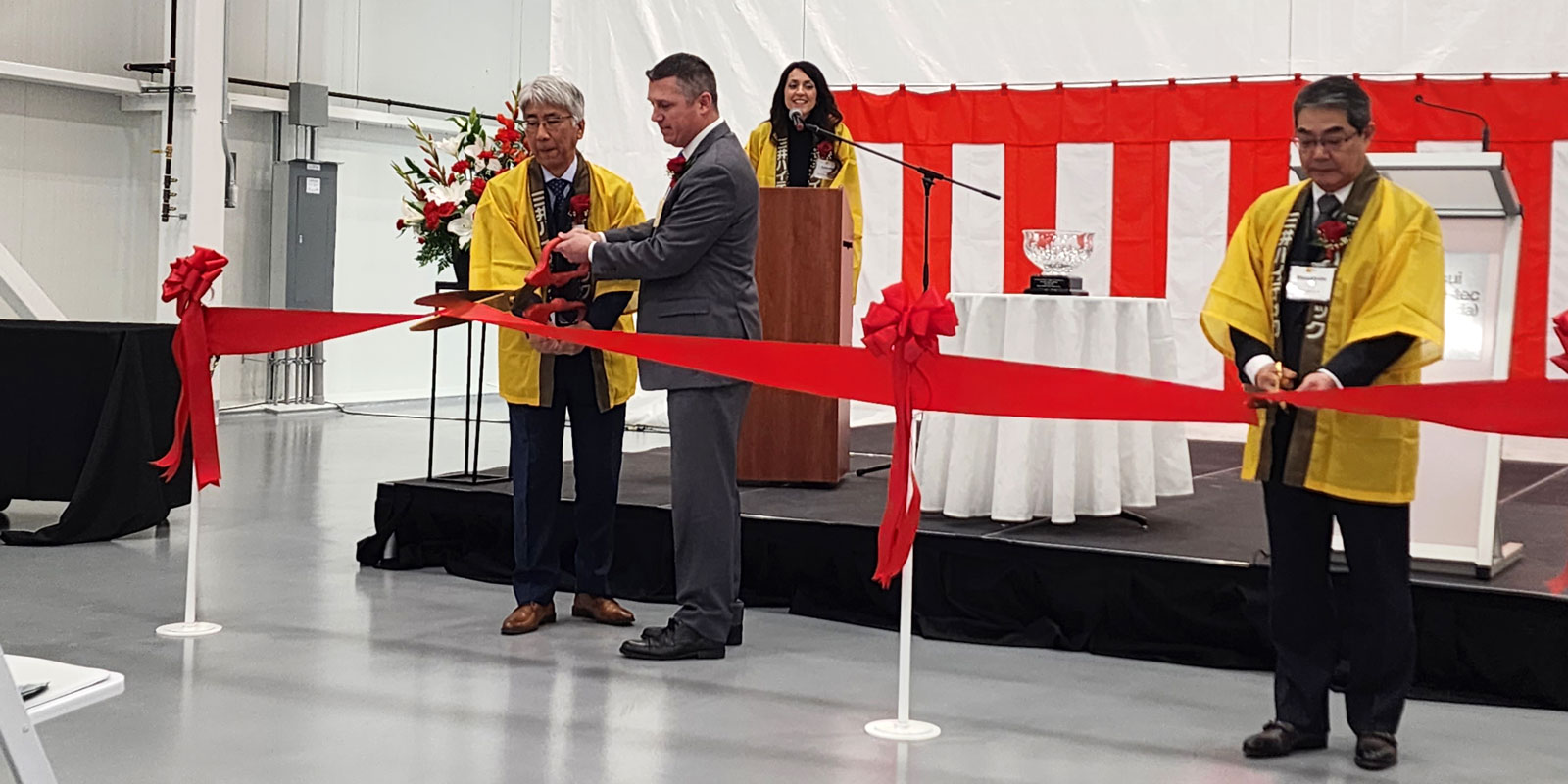 On April 28, 2023, Mitsui High-tec (Canada) Inc. opened its second plant in Brantford, a 100,000 square foot advanced manufacturing facility. The initial adjacent plant was opened in 2015 and signaled the Japanese company's entry into the North American market.
At these facilities, the company manufactures motor cores for electric and hybrid vehicles. By the end of the year, an estimated 120,000 units per month will be shipped from the new expansion. The expanded facility represents an investment of $25 million USD.
Construction on a third facility is underway. This expansion represents a $29 million USD investment and a total size of 117,000 square feet.
Several industry leaders and elected delegates joined Mitsui High-tec executives for the grand opening.
Subscribe to this Page