More and more television and film productions are choosing to shoot in Brantford. We welcome production companies and film-makers to leverage our unique natural features, historical buildings, beautiful neighbourhoods, and public facilities for the development of television and film projects. We are located just 100 km (60 miles) from downtown Toronto with easy access to an expansive talent pool across the region. Our lower costs of doing business coupled with our flexibility to support productions continue to attract large and small film-makers alike.
Filming in Brantford was a great experience for the production. The City's collaborative and straightforward approach made the process quick and easy. Economic Development and Tourism staff helped coordinate services and approvals, make contacts, and secure unique locations. I recommend filming in Brantford and welcome the opportunity to work there again.

Anne Richardson, Location Manager, Gilead 3 Productions
Meeting your needs
Our staff work with you to find the right locations, connect with the right people, and get things right the first time. We know our community and know how to help you get the most out of it. Our community embraces the film industry and is excited to support small projects and major productions.
Tap into the hidden hospitality, talent, and treasures that make Brantford an ideal setting for your production. Contact our team (email or phone) today.
Learn about:
We are developing a list of film-friendly locations around the City. One of the most popular is the Brantford Municipal Airport. Contact us to help find the right locations for your production.
---
Lower Overhead
Most permits have no cost, location fees are rare, accommodation and food costs are lower.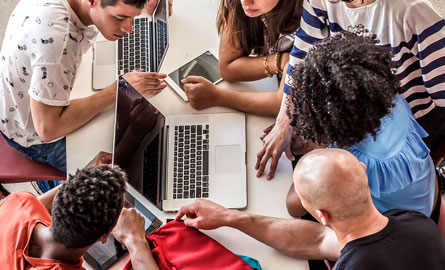 Municipal Support
City departments work together to provide great service, faster responses, and creative solutions.
Simplified Approvals
Simplified permits and permissions, staff support, requirements disclosed upfront.
Supportive Community
Brantford embraces film and TV; residents, businesses, and officials are excited to support productions.
Convenient Access
Easily access talent and equipment. The drive from the GTA is shorter than a feature film!
---
Recent film and television projects
Recent film and television projects

| Project / Title | Year (s) | Type | Summary |
| --- | --- | --- | --- |
| | 2019 | Television | The distinctive look of an enduring Brantford motel fit the bill for an episode in the final season of this acclaimed comedy series. |
| All-Round Champion | 2019 | Television | Several Brantford sporting venues hosted a competitive sport series featuring elite teen athletes for this CBC television production. |
| | 2019 | Film | A roadside diner was transformed into the main winter set for this Netflix production based on the young adult book by John Green, Maureen Johnson, and Lauren Myracle. |
| | 2018 | TV | A blend of iconic, historic structures and natural features provided the perfect setting for critical scenes in the television adaptation of Margaret Atwood's dystopian novel. |
| | 2018 | Film | Downtown Brantford's sought-after look doubled as Philadelphia in the action sequences in this time-period thriller for Netflix. |
| | 2018 | Film | Shot almost exclusively in Brantford, this stirring drama explores power of music over Alzheimer's with Oscar winning star, Louis Gossett Jr. |
| | 2011 - 2017 | TV | An internationally distributed drama series set around 1900 regularly returns to Brantford to capitalize on our rich architectural and geographic heritage. |
A more extensive list of productions is also available.
---
Sector Profile (PDF)
Below is our sector profile summarizing much of the information on this page. The document is sharable and printable in PDF format.
Subscribe to this Page